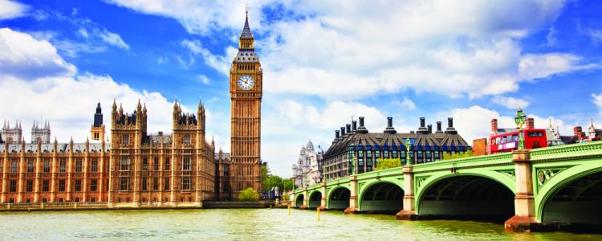 England, United Kingdom
England is one of the most popular tourist destinations in the world. London is one of its most visited cities and attract people with its charm, history, and pubs. Britain's smaller cities, such as Bath and Oxford, are equally as attractive with a lot of culture and less crowds. Liverpool boasts a rich musical history and is home to the Beatles. While London can be expensive, once you get outside the city prices can drop significantly.
Typical costs
Hostels cost between 20-40 GBP a night for a dorm room. Usually they are good facilities that include free internet, breakfast, common room, TV and laundry. Budget hotels offer amenities similar and start at about 70 GBP a night. Apartment rentals start at the same price per night.
Food
You can eat cheap in the UK if you pay attention. Fish and chips or a kebab is only about 3 GBP. Indian and Asian food can be bought for 6 GBP for lunch entrees. A weeks worth of groceries will cost about 45 GBP. Eating in a good restaurant can cut into your budget if you're not careful though. Expect to pay around 22 GBP for a restaurant meal.
Transportation
In the UK, the national railway service is always expensive, no matter how long your trip. It is one of the things the citizens in this part of the world love to complain about. A journey from London to Liverpool could cost 25 GBP and as much as 130 GBP during peak hours (mid August). By booking your tickets with national rail over a week ahead and during off-peak, you can guarantee you tickets for at least 13 GBP. The cheapest way to travel around is through Megabus, where ticket prices start around 1 GBP. To obtain special fares you will need to place orders at least one month in advance.
Activities

Most activities are affordable in the UK. Museums in England are free, though the Castle and entrance fees to other attractions are around 10 GBP (the Tower of London is about 25 GBP!). You will find most other activities (cycling, wine tours, ancient ruins) which last a day, tend to be about 77 GBP.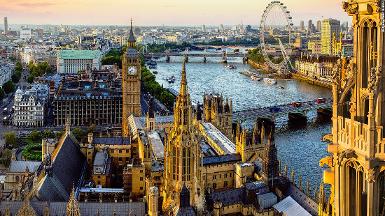 Money Saving Tips

Free Museum. Museums offer free admission in every city across England and the UK. It's a great way to learn about the most influential artist of the country, immerse yourself in history, and spend a rainy day without paying a penny.
Pub Food
Eating in the UK can get pretty expensive, but for good cheap meals visit local pubs. Most of the food is served at seating, and you can get a good meal for less than 10 GBP. In addition, the pub is a great way to meet people!
Look for lunch specials. A way to reduce the cost of your food is to stick to eating out during lunch only. Restaurants offer great lunch specials serving multiple course meals for about 10 GBP or 2 for 1 pizza specials.
Visit the Churches
Many of the Churches are free to see. This is a great opportunity to see 15th century architecture.