Co-Founder of Wikipedia Launching New Publication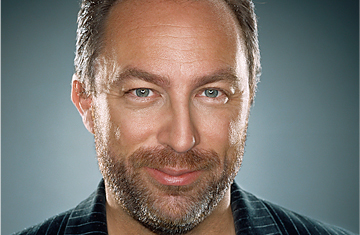 Jimmy Wales, the co-founder of Wikipedia, is launching a new online publication called Wikitribune that will bring together professional journalists and a community of interested readers to produce and publish interesting news stories. The site will be financed by a crowdfunding campaign and will focus on a range of issues, from science and technology to politics and current events.
The site is looking to start by hiring 10 professional journalists, working alongside members of the community who will help fact-check and edit articles. Any member of the public can suggest changes to an article, but these changes will have to be approved by a staff member before going live.
The site will be a dedication to facts, says Wales. Readers will be able to see the sources for each published story, and journalists will share materials like the transcripts and audio of interviews. "We want to bring some of that fact-based, fact-checking mentality that we know from Wikipedia to news. Humans haven't fundamentally changed from the way we were 100 years ago or 500 years ago. People have a thirst for quality information."

Wikitribune will be ad-free and there will be no paywall limiting access. Readers that take out "monthly subscriptions" will have influence over the site's coverage, suggesting topics and subject matter they want the site to cover.

Journalism experts have questioned the impact such a site could have on the global news community, doubting its ability to scale into a massive news organization. Despite those doubts, Wikipedia itself is one of the most trusted & visited resources on the internet and 20 years ago an editable online encyclopedia was an idea few believed in.